Links
These are a few of my favourites..........



Berta Hesen-Minten - Threadteds

Rose Hill - Roses Patterns
Mary-ann Hobman - Personality Plus Bears
Mary Ashton's - HeartBeat Bears
Jill Bates - The Bear Patch





Rosalie Carpio's - Artist Bears

Teddy Bears Hug
Beth Anne Martin - Bears by Beth Anne
Kelli Kilby - Kelli's Kollectibles
Susan Vejtasa's - Bearly Known Bears
Nancy Trefinger's - Forever Treasures
Sharon Barron's - Barron Bears

Jackie Ryan - Dragonslair Bears
Elizabeth Lloyd - Cupboard Bears
Bo-Bears
June Yarham's - JuniBears
Janice Walton's - JandyBears

Judith Ball - Sweet Williams Teddy Bears
Bonnie Stafford's - Danielynne
Ev Canham - Teddy Bear, Mine!

Eiman Alawi - Mini Bear Hugs

Karin Jehle - Lovable fellows
Verena Greene-Christ's - Creative Dreams

Home

Intro

Bears

Order

E-mail

Awards
Copyright © 2001 2002 2003 2004 Text and page design are the property of ...Benton Street Bears...
Photography and web design by Kerry Deverell. Graphics by Lalla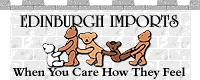 This site is a member of WebRing. To browse visit here.